An Introduction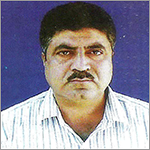 Founded by Mr Sanjay Kumar Lalchandani in 2014, The Urban Furniture since inception had the inspiration design and deliver quality furniture to Indian office and home-makers. TUF's pioneering spirit has been displayed in its diverse variety of designs to make comfort easier.

Our wide range of products includes Chairs, Office Chair, Stools, Sofas and Tables, Modular Office, Furniture, Home & School furniture, etc. We are supported with State-of -the-art machinery which is utilized globally and wood chemical treatment plant which guarantees that each and every piece of furniture is free from any contamination or defect. We also have efficient and capacious storage facility to store our products.

TUF is highly eco-friendly and have pollution control & dust collection systems and also carries out recycling process.

TUF possesses skillful and experienced workforce who perform their best which is necessary in today's era. Herein all employees are considered a part of the extended family and therefore are provided with safe, comfortable as well as a work efficient environment. Even the machinery is regularly tested for safety & efficiency purpose.

TUF's main objective is to delight our clients with their requirements. It also undertakes corporate services in bulk quantity and at competitive prices. Herein, furniture is not only a necessity, 'an object to fill space but is also a luxury, and a lifestyle statement.

TUF, ISO 9001:2000 applications are currently in the pipeline which will ensure that our clients get the best.

In the end, we can only say that "TUF is an absolute end to your search".

If it's the right chair, it doesn't take too long to get comfortable in it.